News
News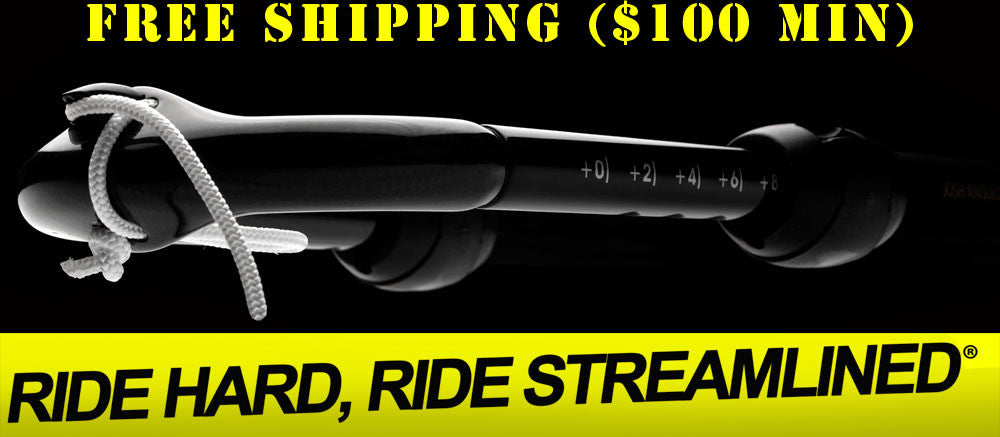 Free Shipping on Streamlined Products
Get free shipping when your order of Streamlined Products is over $100.  This offer is valid for USA domestic orders only.  You may also add items from other brands to your order, and they will ship free also as long as your Streamlined total is over $100.
Simply choose the Free Shipping on Streamlined option at checkout.
Boom Grip Diameter Measurements: Sorting Through the Numbers
Just wanted to validate some manufacturers' specs on boom grip size.  I broke out the calipers and measured three carbon wave booms.
The Results (advertised spec is in parentheses)
As you can see, while the Goya boom has the smallest grip, it is far from what is advertised.  1mm is definitely noticeable when you pick up a boom, so its small grip is still very nice.
Launching the New Website
Long overdue, the new website is about ready!  The new site will be easier to navigate whether you're on your computer at home (or the office) or on the road using your phone. 
One interesting feature is Apple Pay checkout.  Pay for stuff right on your iPhone and checkout using your fingerprint.
There will also be more embedded video for products and better, larger image support.
Finally, the Instagram feed will showcase some of the conditions we have here around the Bay Area and also serve as an on-site report for conditions during the season.